World Branding Award Brand Of The Year 2022 - 2023
MR D.I.Y. recognised as Southeast Asia's favourite DIY store


KUALA LUMPUR, 4 NOVEMBER 2022 – MR D.I.Y. has been in the news recently for racking up a slew of awards. At an award event held at Kensington Palace, London, on 3 November 2022, MR D.I.Y was recognised in the Regional Award category for the 2nd year running as the 'Top Home Improvement Retail Brand' across four markets - Malaysia, Thailand, Indonesia, and the Philippines.
This prestigious recognition acknowledges MR D.I.Y. as Southeast Asia's favourite 'do-it-yourself' (DIY) store. This is the retailer's fifth World Branding Award, and its second Regional Award. It took home the National Award for three years prior to that.
The World Branding Awards is an annual event organised by the World Branding Forum, a global non-profit organisation dedicated to advancing branding principles for the benefit of customers and the branding community. Now in its 15th edition, the 2022-2023 award programme saw representation from 1.3 million consumers, and 765 brands from 66 countries across 7 regions. The Regional Award is presented to brands that are leaders in several countries in a particular geographical region.
Commenting on the achievement, MR D.I.Y. India Chief Executive Office, Mr. Maneesh Sharma, MR D.I.Y. India said, "The World Branding Awards sees some of the world's best brands recognised for their work and achievements based on brand valuation, the results of consumer market research, and public online voting. Awards like these, especially the ones that involve feedback from the public, are important as they signal that customers continue to find our promise of 'Always Low Prices' relevant to their everyday lives.
"To be accorded the Regional Award once again, and recognised as the 'Top Home Improvement Retailer' brand in four markets this time is indeed gratifying. We congratulate the other recipients and are very honoured to be recognised alongside them. To our customers – thank you for your loyalty, which has spurred our growth and allowed us to take MR D.I.Y. to new markets," said Sharma.
MR D.I.Y. has come a long way since it was first established in 2005 as a traditional hardware store. The retailer today has 2,300+ stores across the region, supported by over 33,000 employees in Malaysia, Thailand, Brunei, Indonesia, Singapore, Philippines, Cambodia, India, Turkey, and Spain.
On its future plans, Sharma said, "Consumers around the world are dealing with the post-pandemic effect – rising prices, scarcity of goods, and tighter wallets. Our aim at MR D.I.Y. is to help them navigate these challenges with ease, by providing them with a breadth of everyday essentials, in convenient locations, at low prices, and in innovative retail formats, while making a positive impact on their communities. It is a winning formula that continues to stand us in good stead."
The World Branding Award comes hot on the heels of several others MR D.I.Y. has garnered in recent weeks. These include Deloitte Private's "Malaysia's Best Managed Companies" and Frost & Sullivan's "2022 Company of the Year in the Malaysia Home Improvement Retail Industry", both for the second year running, as well as the "Most Outstanding Company in Malaysia - Consumer Discretionary Sector" in the ASIAMONEY "Asia's Outstanding Companies Poll 2022".
For more information, visit MR D.I.Y.'s website, www.mrdiy.co.in, and its social media channels, Facebook and Instagram.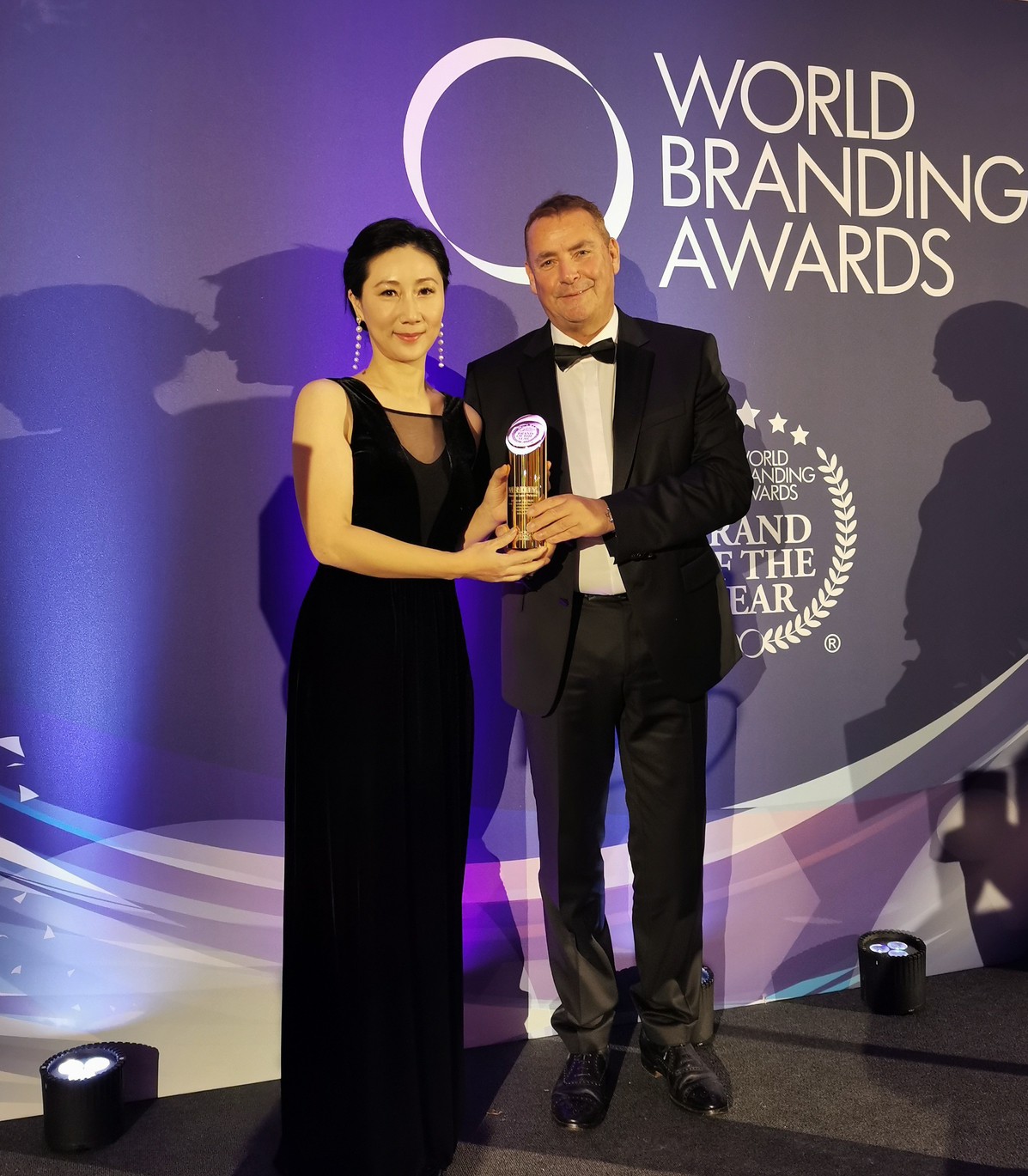 Vivian Sun, Executive Vice President of MR D.I.Y. Thailand, receiving the Brand of the Year Award, from World Branding Forum Chairman, Richard Rowles at Kensington Palace, London on behalf of the retailer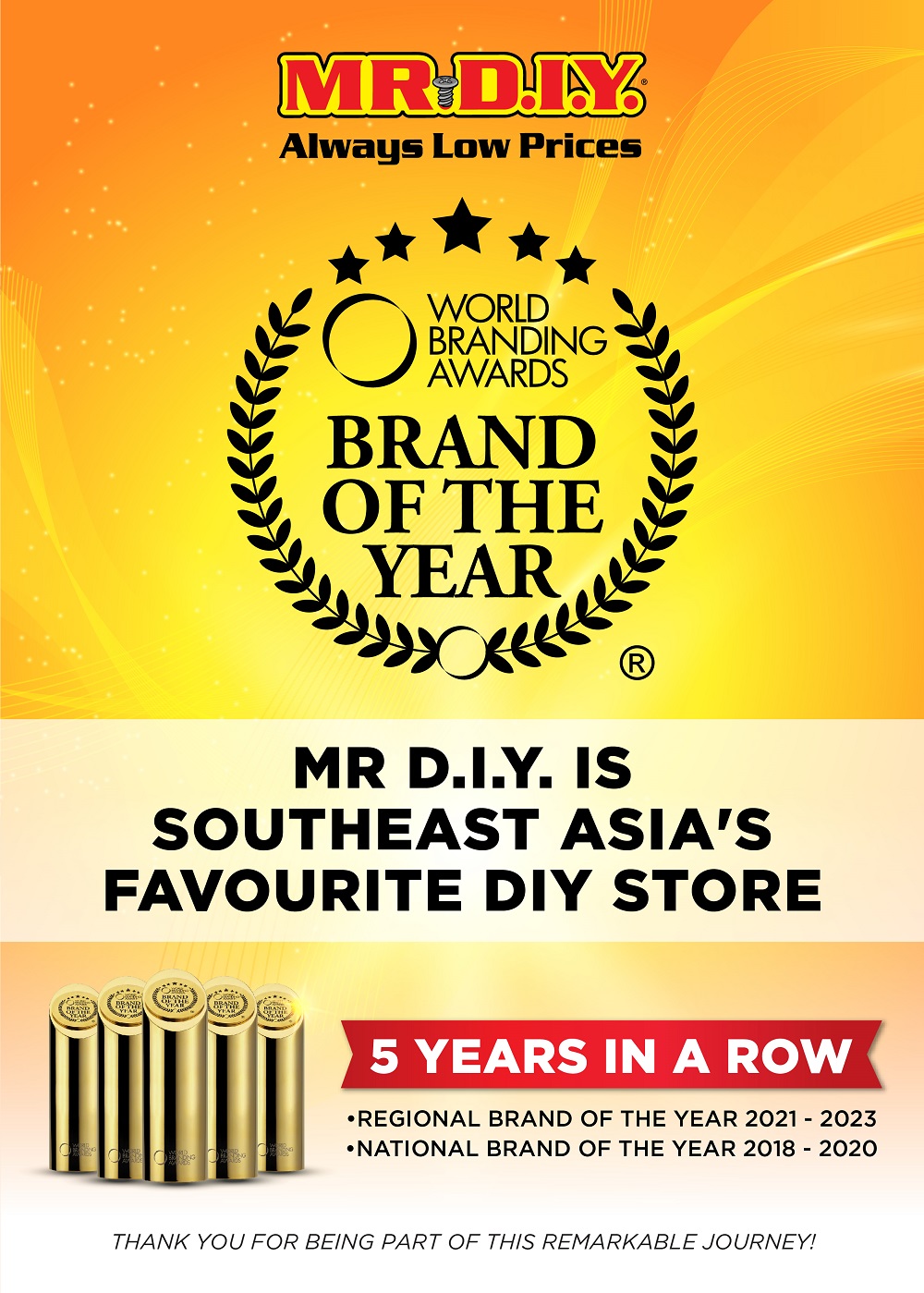 This World Branding Awards - Regional Award cements MR D.I.Y.'s position
as SEA's favourite home improvement store